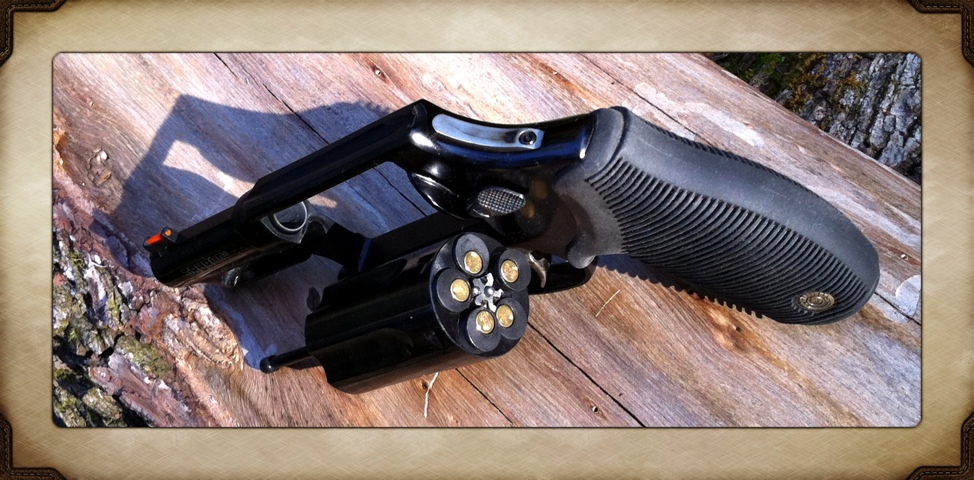 I wonder if I'm the only person who celebrated International Take-Your-Winchester-Super-X-Ammo-to-the-Woodpile-and-Shoot-it-through-an-Accessorized-Taurus-Judge Day?
If so, I did it with enough enthusiasm for everybody, so no worries.
Once again, the shots trended low, and I had to cycle all the chambers through twice to get all the rounds spent– some on first strike, some on the second.
But, dagnab, if I didn't get two pair (non-consecutive) of hits that almost piled up on each other!
My laugh of pleasant surprise was louder than the low-pressure powder firing had been.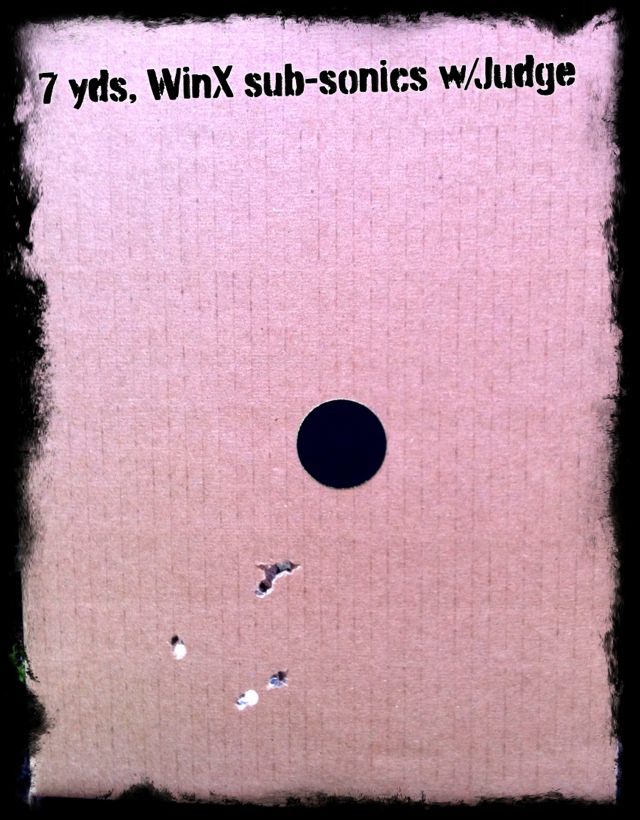 This is, of course, just some silly fun with little hopes of consistent accuracy since there's no way to get the inserts situated consistently in relation to the center pin, but the fun part gets to win in times like this.
Maybe fitting the rounds to the outside edge of the chambers will improve strike location and first-strike firing percentages.
That'll be tomorrow's mission brief.
=== ( • ) ===
Sent off a money order today for a cheap old pistol I won on Gunbroker over the weekend. The Gun-a-Day show should have a new cast-member next week …