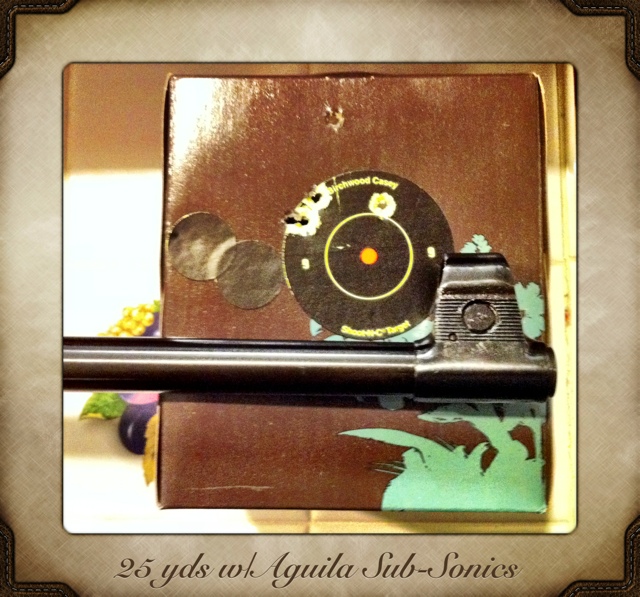 A long, long work day left me out in the chilly dark of night with time only for a few quick shots racked and sent for rush delivery to the target on this tissue box from earlier in the week.
Even the lone high stringer is not enough to dampen my enthusiasm for this Aguila sub-sonic ammo. The TOZ-78 eats it like candy, and the potential for repeatable accuracy is impressive.
It might seem like I'm making a snap judgment, but after only 10 or 12 rounds, I'm already a big fan.