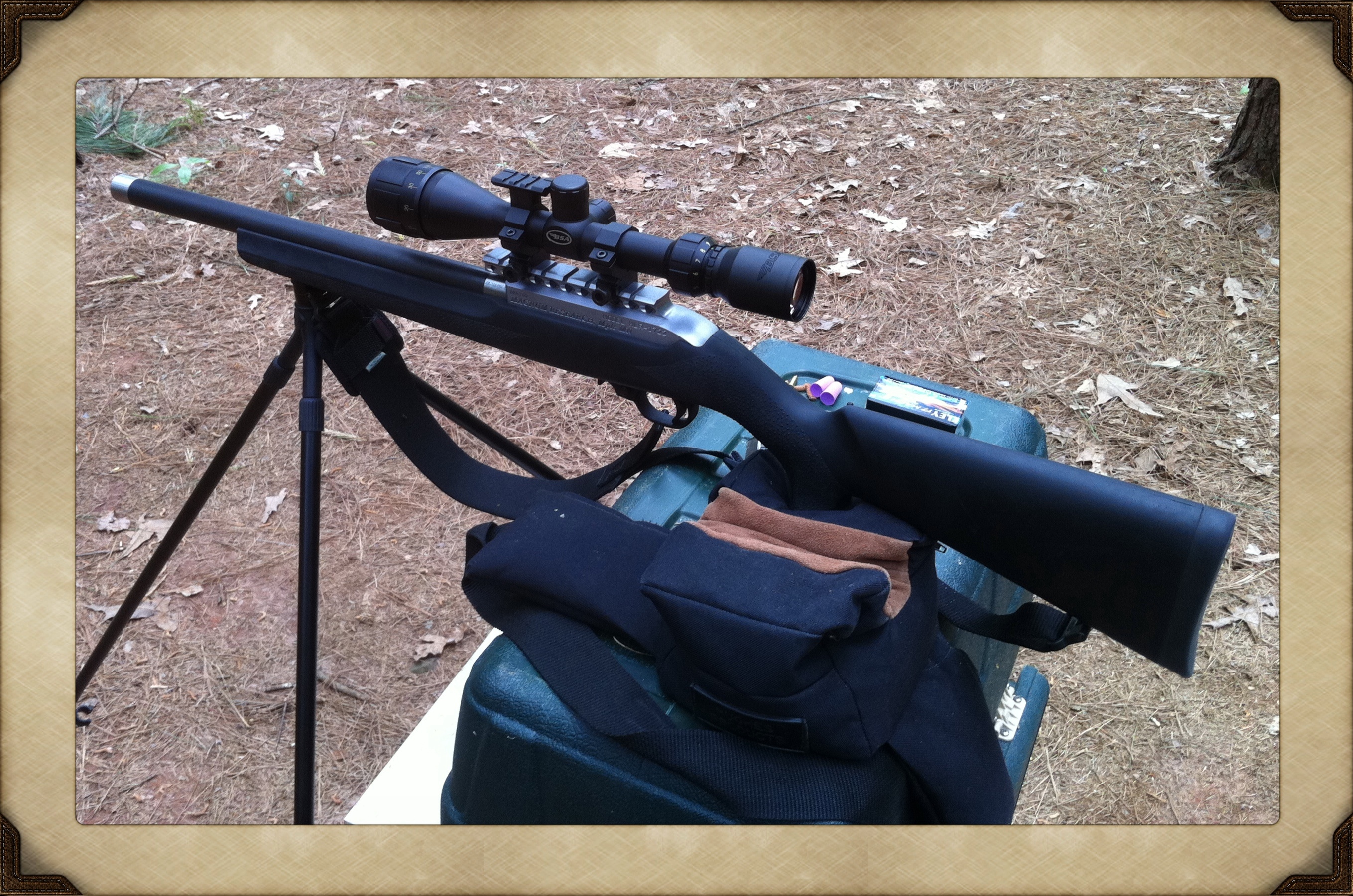 Oh, it felt good to be back at it with the MLR-1722 and the mil-dot BSA scope. I'm closing in on feeling like the sighting is as good as I'm able to make it, and today's 25-round session provided some fresh and useful experimental data.
It wasn't exactly crystal clear, but I had fun getting it together. The target of choice was a five-diamond Shoot-N-C, and I planned five shots for each one.
Found out afterward that my math was off a time or two. The third square got six hits. I lost track, I think, while dealing with a few stovepipes.
There were a couple of fliers, and I think one of them was from the blowback round that fired so much cartridge residue and smoke out of breach that I wouldn't be surprised if the bullet itself didn't even get halfway to the target pit.
I didn't have time today, but I'm going to look the patterns over carefully to see what they might suggest for elevation and windage adjustments.
I love the Shoot-N-C targets, but the "C" part is almost voided by the .17HM2 ballistics. These bullets cut such small, clean holes that I can only make out some of them from the firing line– even with my Barska 20-60×60 spotting scope (yes, it IS another bargain scavenged from the pages of The Sportsman's Guide, if you must know).
Today's results leave me thinking that three-shot groups mint actually be more helpful as I try to sort out the variables of sighting– bullet inconsistency, trigger control and breathing issues, scope settings, and a middle-aged man's shakiness of eye and hand.
Back to "the lab" tomorrow as Easter approaches.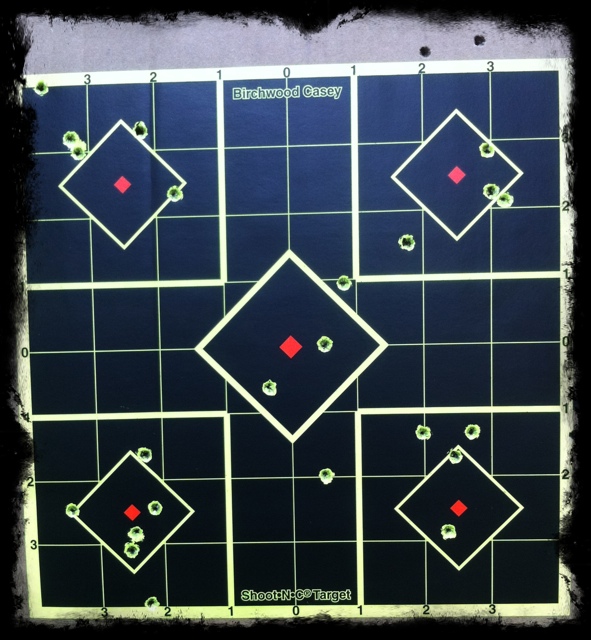 Shot o'the Day is more like the Non-Shot. This golf ball was not targeted this time, but I am very interested to see what a .17HM2 round will do to it.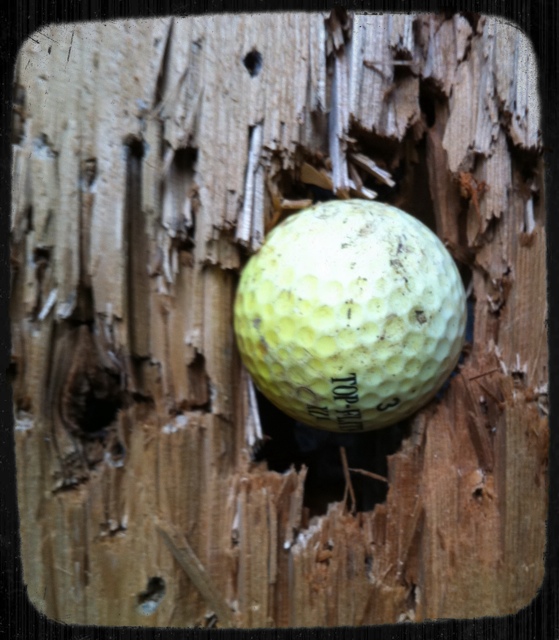 What a hoot it'll be to get spot-on and maybe peel the cover right off.