It is only by God's grace and by the selfless sacrifices of America's military personnel that I have the hope and blessing of freedom, and I'm very grateful for all of the beneficial blessings I/we derive daily from Him and from them.
That respect starts in my family with my Father-in-Law (known as T1 here at The Daily Gunner), a career Navy man who served in Vietnam. Thank you, Tom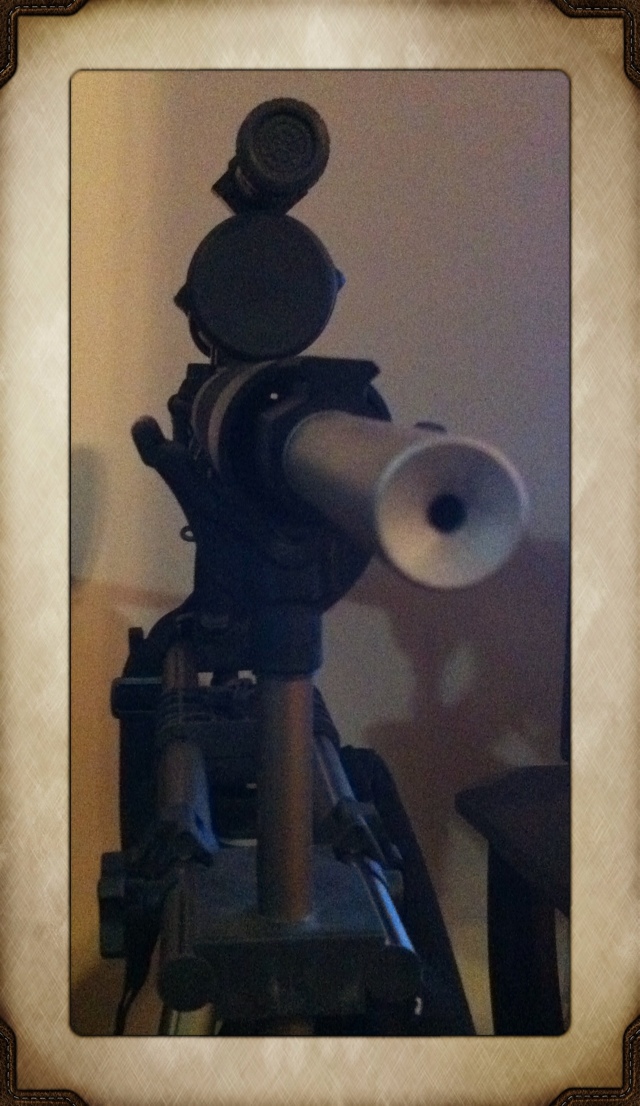 This is one of those days in which I lived up to the Gun-a-Day ideal of exercising physically while safely using a firearm to exercise mentally.
I enjoyed 600+ yards of leaf-crackled walking back and forth from firing line to target pit, and I was happy enough with what came to be on the Shoot-N-C.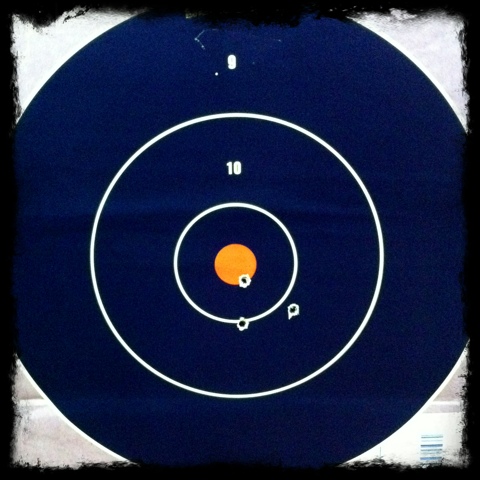 Veteran's Day seemed like a righteous, like-a-glove fit for the Olympic Arms K8– as if I needed any excuse or extra motivation to take this rifle to the range.