Not much way the weather could have been nicer this afternoon. Balmy breeze, crispy leaves, hazy skies, and a cozy-warm sun.
Perfect conditions for another 25 rounds of cheap ammo sent through a big-bang-for-the-buck rifle, my dear K8 (Kate?!).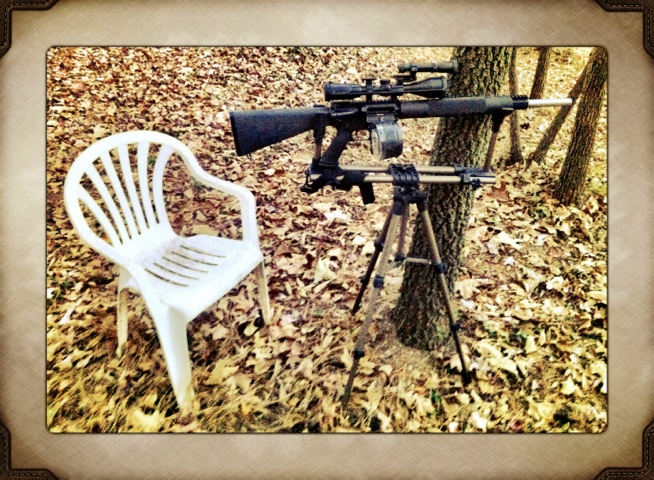 Today's operation was simple: five shots on each of five small targets on a small backing board.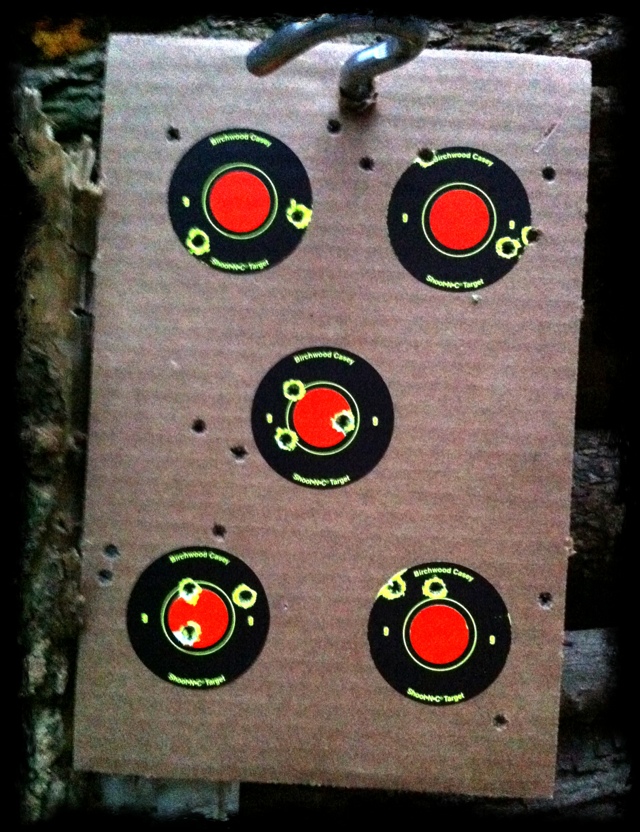 Best I can tell, one of the shots took a flyer– probably wide right, so the end-of-action report is: 24 of 25 in frame, and about half are in their targets.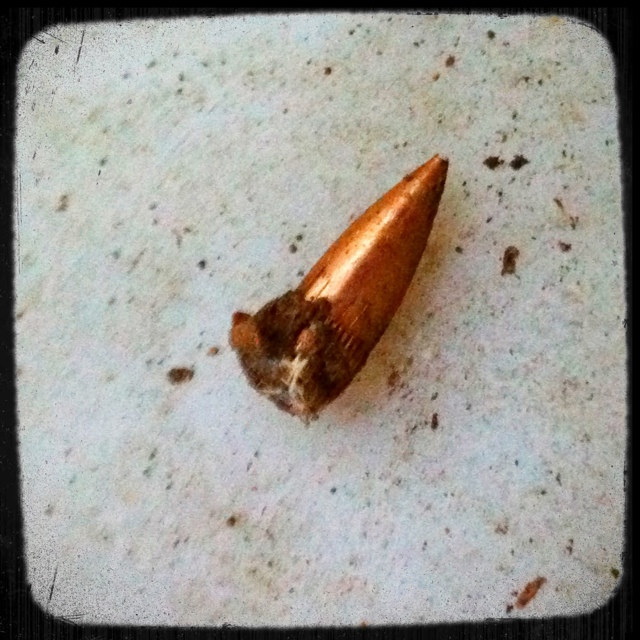 This isn't quite as consistent and predictable as I hope to be with more practice, but I think I'm the weak link, not the gun.