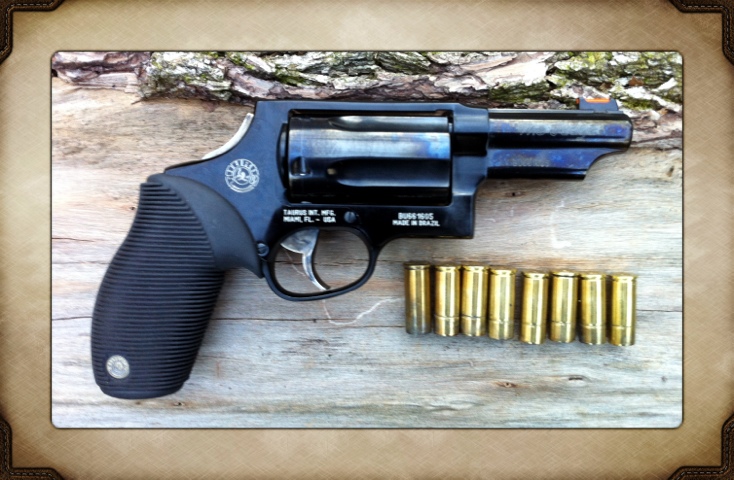 This is one of those days that involves a walk back to the house for a re-load. Haven't been too many of them this year!
But my goal of making a group on target from 25 yards was NOT realized, so I got three more .45 Long Colts and closed in to 20 yards from the stump-backed target.
Even then I could only manage two out of three. The rest, best I could tell, trailed off to the left and furrowed the brow of the hill where the target pit is set up.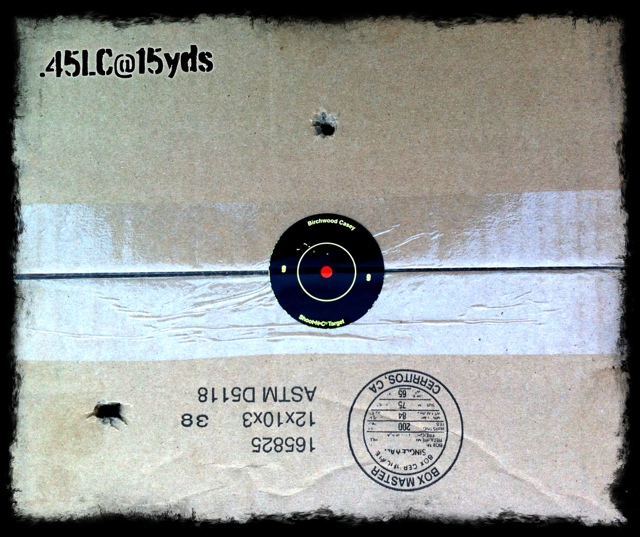 I could worry about it, I guess, but an off-target day every now and then is nothing to stress over too much. At least not for a recreational shooter like me.
I'll just sight the Judge a little more to the right next time. That's generally how I like to see my judges aim anyway …